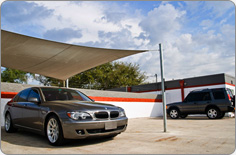 VehicleSpa® provides everything from express hand washes and full auto detailing to interior and upholstery steaming and carpet shampooing. We also provide alloy wheel repair, paintless dent removal, professional touch up paint and chip repair and ONLY when necessary bumper and light body damage repair. Check out our list of services below for a detailed explanation of each. Restore your vehicle to like-new condition today!

Check out our spa pricing packages. We have individual services and interior/exterior, combo, and unlimited (monthly) packages and are able to suit everyone's needs.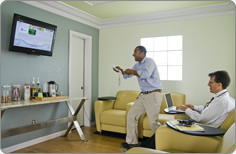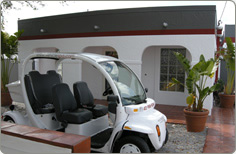 VehicleSpa® is a great place to wait. Although we pride ourselves on our 25 minute VIP Wash, we have designed our lobby to keep you entertained until your vehicle is ready. We have free Starbucks coffee made daily, comfortable laptop chairs, T1 Wi-Fi, and a Nintendo Wii.
In order to better serve you, we will drive you back to your downtown Orlando destination in our VehicleSpa® Courtesy Shuttle, with no extra charge, or arrange town car or taxi through our relationship with Mears Transportation.
At VehicleSpa® we can handle all of your vehicle cleaning needs. We clean not only cars and trucks, but also boats and RVs. VehicleSpa is a full service auto detail shop. Have a question about VehicleSpa? Call us at 407.999.9094 or send us an email.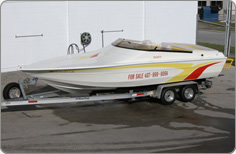 Paint-less Dent Removal
Professional removal of small to large dents without destroying the vehicles value by painting.
Professional High Speed Buffing
To remove those scratches you thought would never come out.
Professional Waxing and Glazing
To rejuvenate and restore your Florida sun faded paint.
Professional Touch up Paint Service
Those of us who are not artistically inclined should leave this type of repair to the steady hand of a professional – properly done the results can be remarkable!
Headlight restoration
Removes that unsightly haze from your headlight lens covers.
Fabric guarding
After an interior detail, allow us to professionally protect your vehicles upholstery with stain and liquid repelling fabric guard.
Alloy wheel repair
Are your wheels nicked, scraped, curbed, or just worn down? Allow our wheel repair specialist to bring them back to the original finish. We can repair all of your damaged wheels for less than the cost to replace one.