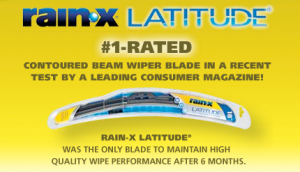 When was the last time you changed your wiper blades? With the rainy season heading our way, now is the best time to start preparing and VehicleSpa can help!
We're bringing back our most popular promotion ever! For the rest of April and the entire month of May you can purchase our signature VIP Wax package and receive a complimentary set of high quality Rain-X Latitude Blades!
Call 407.999.9094 or visit our online concierge to set your appointment today!